Based in Bere Regis in Dorset, South-west Krone KingPin, Philip Trim, set up his contracting business in 1987 and has built the company up with a loyal team of employees.
Today managing a workforce of 44, Philip explains he and the team carry out a wide range of contracting operations including slurry spreading and cultivation, but says foraging constitutes the majority of the business.
While the business is based in Dorset, the team also provides a professional and efficient range of services across the South of England including Devon, Somerset, Avon, Wiltshire, and Hampshire.
He explains the team cuts around 15,000 acres of forage a year, between two forage harvesters, 3,500 of which is maize, and the rest grass or wholecrop.
With reliable, up-to-date kit and a fleet of 21 tractors, the team starts silaging mid-April and continues through to the autumn finishing with maize.
Philip explains charging clients by the acre means the team is on on-site for less time, which contributes to the speed and efficiency of the business.
Philip Trim Contractors is the first business in the country to run the BiG X 980 forage harvester, which he says gives a better maize cut for anaerobic digestion than his other, non-Krone forager.
He says the 980 has played an important role in increasing the cutting efficiency and has now completed 700 hours across grass, wholecrop and maize harvests with crop-specific blades.
With the help of his local Krone dealership CJ Cox, Philip chose the BiG X 980 because he wanted a 1,000 horse-power machine that matched high power output with high chop quality.
"This is our first Krone forager and we've been really pleased with its output capability," Philip explains.
"It's an absolutely fantastic piece of kit and we've had no problem with it over the 700 hours it's been running for.
"The visibility from the cab is also fantastic, where we can see all around including the 12-row header and the spout."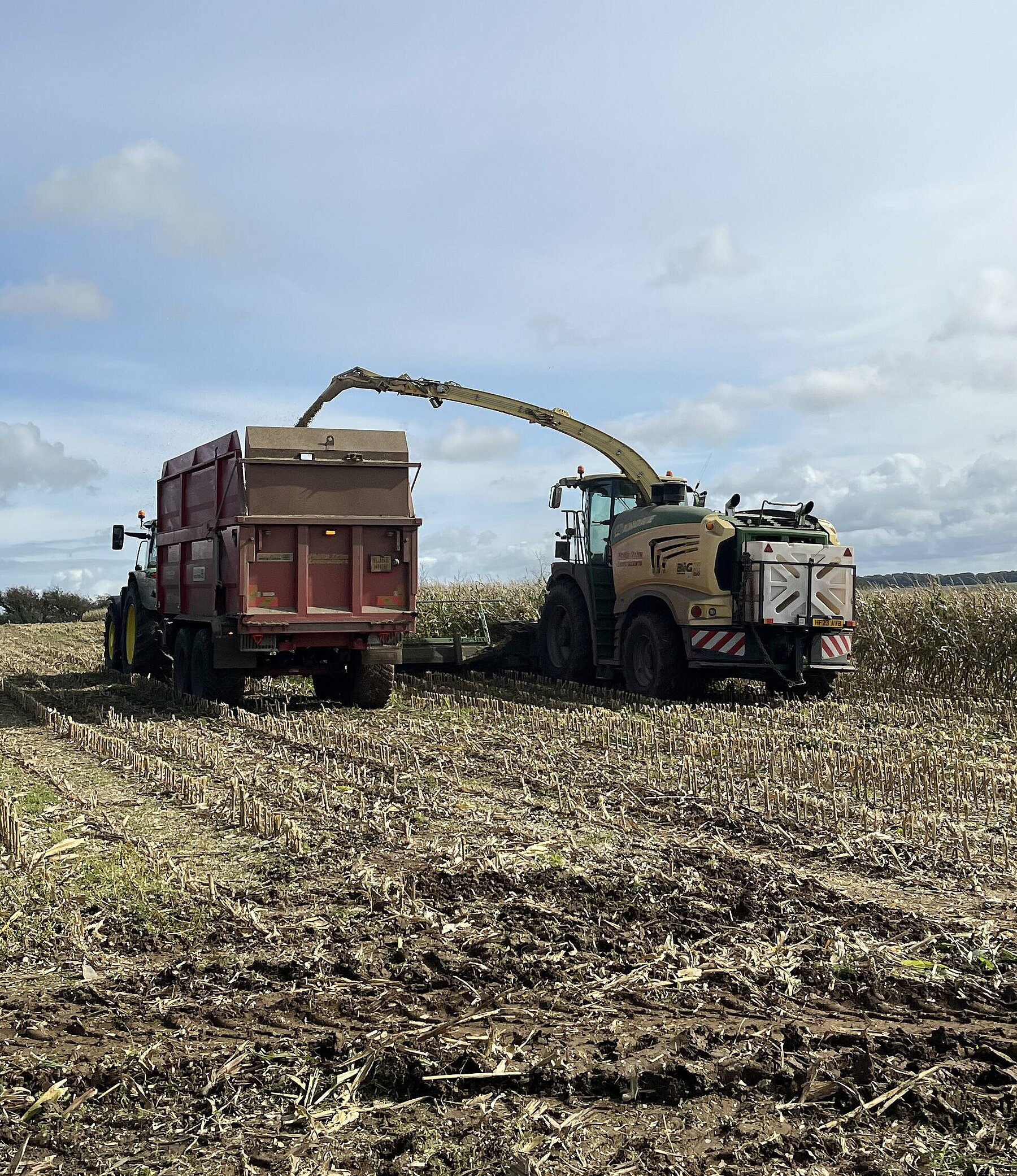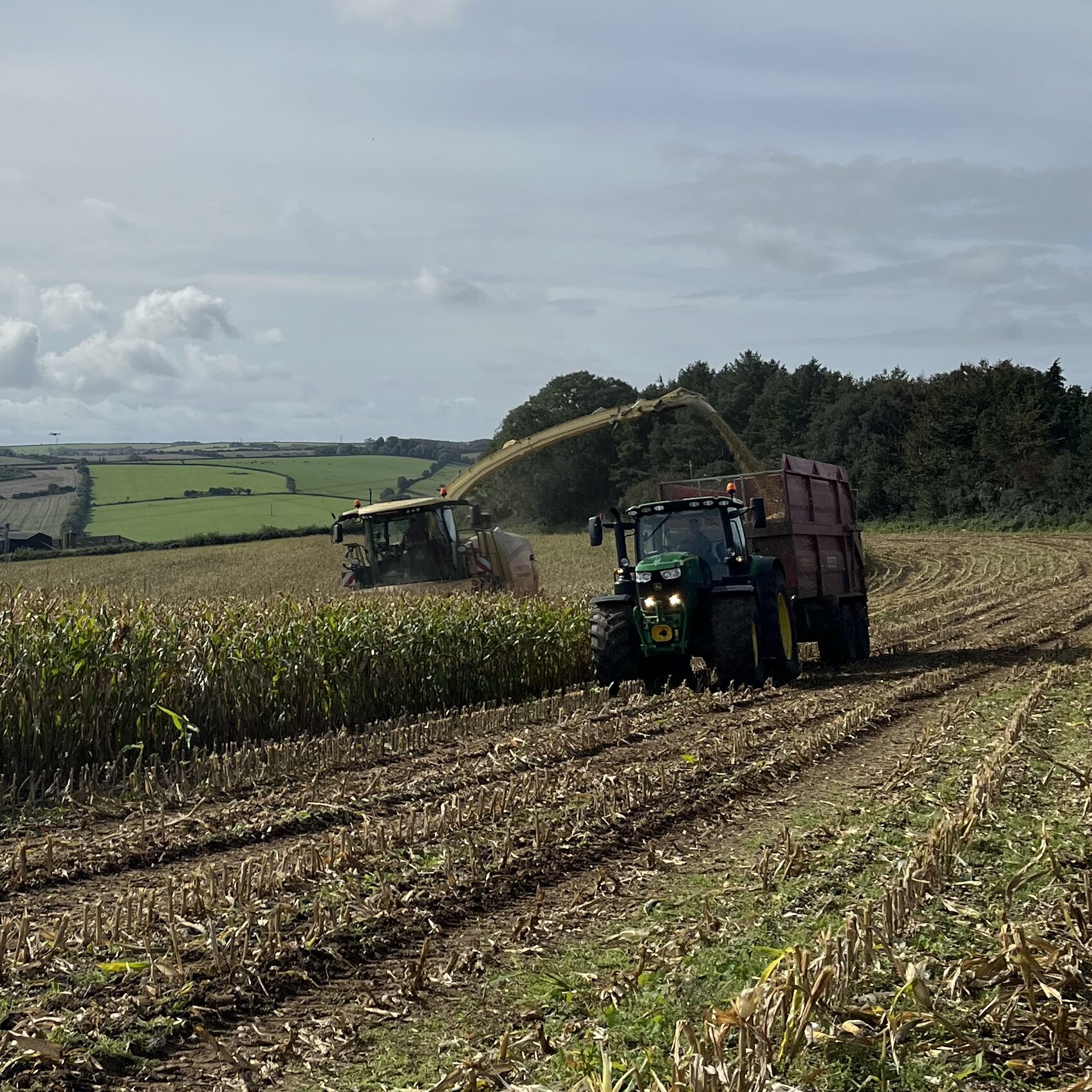 Philip is greatly appreciative of the support he receives from CJ Cox, which he says consistently provides a high-quality service for his Krone kit and fleet of tractors.
"If we ever need a mechanic out, they'll be here in less than an hour fixing our problems, meaning we never have to stop or have any downtime," says Philip
KRONE Machines On The Farm
Since introducing Krone machinery to the business four years ago, Philip now has a growing fleet of Krone kit:
BiG X 980-forage harvester
Two rotary rakes- Swadro TC 1370 and 1400 plus
BiG Pack 870 HDP multi-pack square baler